Overview
One of the leading San Francisco Bay Area track car specialty shops, Trackspec Autosports is staffed with racetrack enthusiasts who specialize in servicing Lotus, Porsche, BMW, S2000, NSX, and other track-focused vehicles. Working with such high-end precision models requires a pristine shop with a high level of efficiency to tackle the complex work these beautiful cars require. When owner, Joe Vo, and shop manager, Victoria Vo, began to notice increasing inefficiencies in how their team was communicating internally and how they were scheduling and tracking each job, they began the hunt for a new shop management solution, and we are so glad they found Shopmonkey.
The Challenge
Complex Scheduling | Inefficient Internal Communications
As a specialty shop, Trackspec has a wide array of jobs to manage. From basic, one-day jobs, such as an alignment, to longer-term jobs, such as an engine swap — it was difficult to manage the schedule. "Scheduling was always difficult for me," says Shop Manager, Victoria Vo, "I had a hard time getting a big picture of what cars were in the shop and the length of time that would be required for each job." 
Efficiency was another challenge. Owner, Jon Vo, explains, "In a shop like mine, the techs are juggling multiple jobs at once. Sometimes, something happens that throws everything off — like a part doesn't arrive when expected, or we discover a new issue that increases the duration of the job. It's situations like this where our efficiency was suffering because we have to get everyone across the shop updated on what was going on."
Trackspec initially turned to a competing shop management system to try to solve these challenges and found themselves frustrated with an increasing number of bugs in the software and a lack of feature improvements. Although reluctant to switch software due to concerns around implementation and training times, their customer experience continued to decline, so Victoria looked into Shopmonkey. After just one demo, Jon and Victoria made the switch to Shopmonkey and haven't looked back since.
The Solution 
Fast Implementation | Easy Scheduling | Efficient Intrashop and Customer Communication
Now with Shopmonkey as their core system, scheduling is significantly easier and they can manage both small and big jobs using the Workflow page customized for their shop's unique needs. "It only took us a couple of days to migrate everything and start actively using Shopmonkey, and the Shopmonkey team helped us so much in migrating our data," says Victoria. The shop has also seen a huge difference in efficiency since they switched to Shopmonkey. Joe says, "My techs can now communicate directly with our customers. This saves so much time! Plus, the conversations with a customer stick to their work order along with any internal notes that get added and any labor, parts, or status tags placed for quick glance and easy filtering purposes — this means that everyone in the shop is up to date on the status of each and every job."
Another feature of Shopmonkey that has really been a game-changer for Trackspec is the automated appointment reminders. "We love that customers get automated appointment notifications, and they can confirm or reject on the spot. This makes things so much easier and keeps them from calling us to find out when their appointment is. Plus, there's no longer miscommunication with dates and times of an appointment," explains Victoria.
"All of the features of Shopmonkey are amazing," said Victoria, "but if I had to specifically call out the top ones that have changed our shop the most, it would be the two-way texting and emailing with customers, ability to place various tags on each work order, online payments, and integration with QuickBooks Online. I also have to give a shoutout to the Shopmonkey Support team. They provide us with the best customer service!"
The Results
Efficient Internal Communication
"Shopmonkey helps us to keep everyone in the know even when something unexpected happens that complicates or delays a job. If a customer calls in for a status update, anyone in the shop can simply pull up the work order and check the tags on it to give the customer accurate information." - Victoria Vo
Empowered Employees
"Our techs love being able to talk to customers directly, add photos, and just be more in control of their work." - Victoria Vo
Happy Customers
"Customer experience is important to us. Shopmonkey makes us feel more confident that we are providing a great service. Our customers love the chat feature, being able to approve or reject estimates, getting photos, the neat inspection reports, and appointment confirmations!" - Victoria Vo
About Trackspec Autosports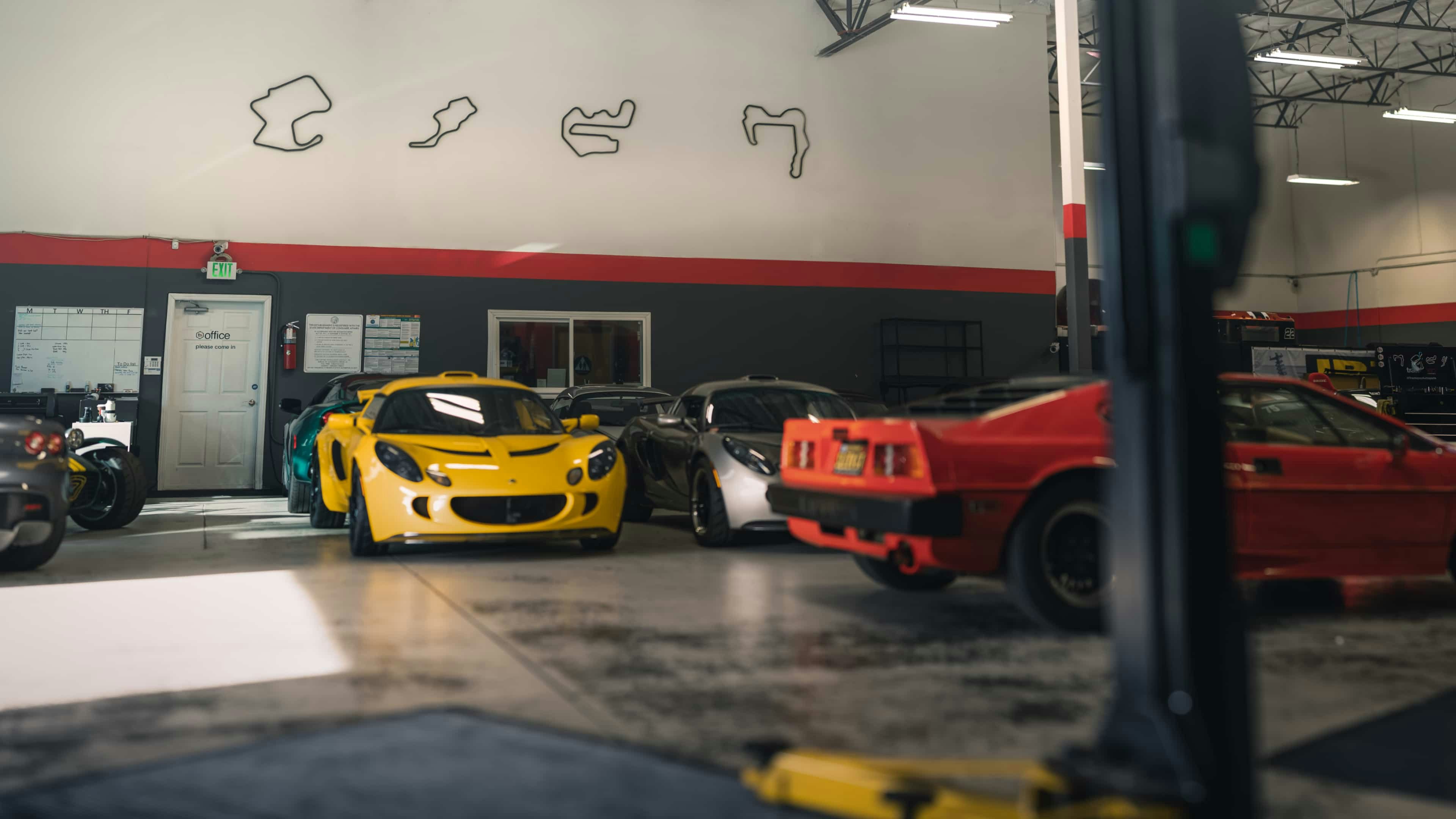 Located in Fremont, California, Trackspec Autosports is the premier one-stop-shop for high-end track car maintenance and repair, specializing in Lotus, Porsche, BMW, S2000, and NSX but also servicing other track-focused vehicles. Services offered include alignments and corner balancing, tire mounting and balancing, performance upgrades, factory-scheduled maintenance, pre-purchase inspections and general inspections, diagnostics, repair, and more. Founded in 2014 by Jon Vo, they are track enthusiasts just like their customers, with a mission to provide the San Francisco Bay Area car community with quality work and excellent customer service.