Is your auto business ripe for disruption by the gig economy?
When we look at companies like Uber, DoorDash, and Instacart, it is clear that the gig economy is here to stay. It's estimated that 43% of American workers are doing some type of freelance or contract work. 
While in some ways not a true part of the gig economy, mobile auto service businesses are definitely using some pages of the gig playbook, and if you own a brick-and-mortar auto services shop, you should be paying attention.
Let me explain: I recently needed to arrange service for my daughter's vehicle, so I did what any red-blooded, "I-can-fix-it" father would do — I Googled, "Auto repair near me." I was a bit shocked to find out there were no less than six search results for businesses that were able to fix her car while it sat in our driveway, at a time convenient for us, and at a pre-set price. 
Now, you may be thinking, "The world is not going to turn to primarily using mobile auto services." But let's take a moment to look at what happened to the taxi industry. 
Gig Disruption Example: The Taxi Industry 
The taxi industry is one of the oldest and best-known industries that has been disrupted by the gig economy. While not an apples-to-apples comparison to the auto service industry, there's a lot to learn from its recent history. 
The taxi industry was disrupted in part because it didn't use technology to make the process of getting a taxi more efficient and convenient. Instead, the process for getting a taxi looked something like this: 1) Go stand on a street corner. 2) Wait to see a taxi approaching you. 3) Wave your arms to get the driver's attention. 4) If they are available, the driver may or may not pull over to pick you up.
Taxis also had a trust problem. Riders often complained that they were being taken on less than optimal routes which resulted in higher fares.
Then companies like Uber and Lyft entered the picture, and all of the troubles of getting a taxi service were eliminated by the convenience and simplicity of summoning a car with the touch of a button from your phone. Plus, trust was built by letting riders see driver reviews and by providing route transparency and other safety features. 
Three Things to Learn From the Gig Economy 
Using the taxi industry as an example, here are three signs that the industry may be ripe for gig disruption:
Lack of customer trust

Underutilization of technology

Inconvenience
Especially since the start of the pandemic, arguments could be made that the automotive service industry has challenges in each of these areas. So what should you do to offer your customers a better experience and keep them coming to you for automotive services?
Here are three things we can learn from the gig economy: 
1) Use technology. 
Let's talk about technology as it relates to convenience and communication. You want to provide a customer experience that is free of friction points. You want to delight them while empowering your team to work faster and smarter. Picture this: instead of utilizing phone calls as your main source of communication, switch to two-way text messaging and emailing. Automate your appointment reminders, send estimates for approval, quickly answer questions, and send invoices for online payments — all via text or email.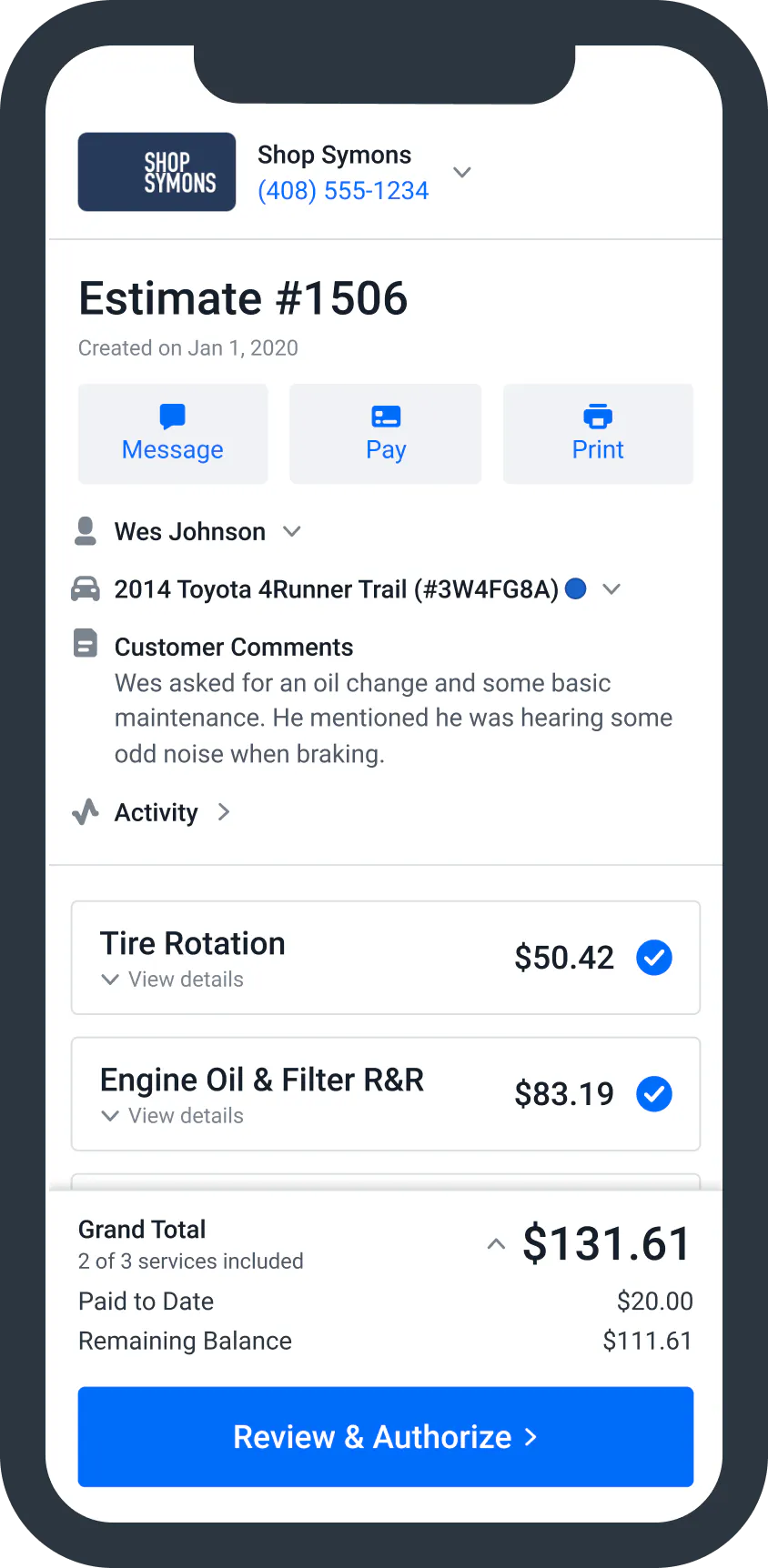 2) Build trust. Be transparent.
It's your job to make customers feel comfortable and confident in choosing you to fix their vehicle. Some customers are either naive to the process or leary of getting stuck with a bill for a bunch of unnecessary work, so take your time to explain and educate them on exactly what is going on with their vehicle. One way to do this is through digital vehicle inspections where you provide photos and video that transparently show what needs to be done and builds trust. Be clear on the cost and also whether you feel the recommended services are urgent or can be deferred to a later date.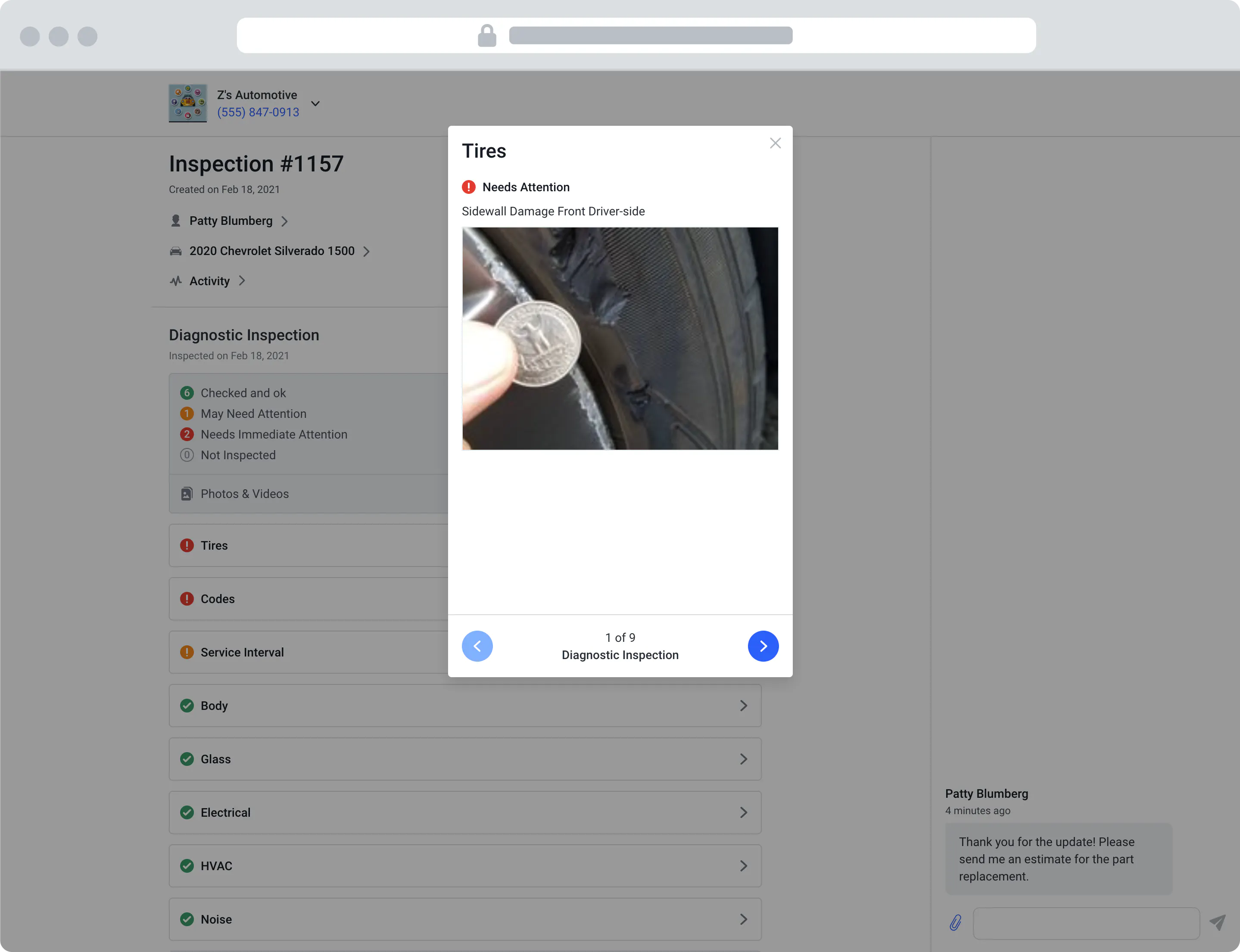 3) Communicate well. Document everything.
Be proactive in how you communicate with your shop customers. Set realistic appointment drop-off and pick-up times and send them automated appointment reminders. Implement key communication touchpoints into your shop's workflow so customers never wonder what the status of their vehicle is. The other key piece is to keep a record of all communication. These days, text messaging is what most customers prefer, but keeping customer communication records on your personal mobile phone is not optimal. Instead, any and all communication should be documented under the customer profile and made accessible to anyone on your team with authorized access.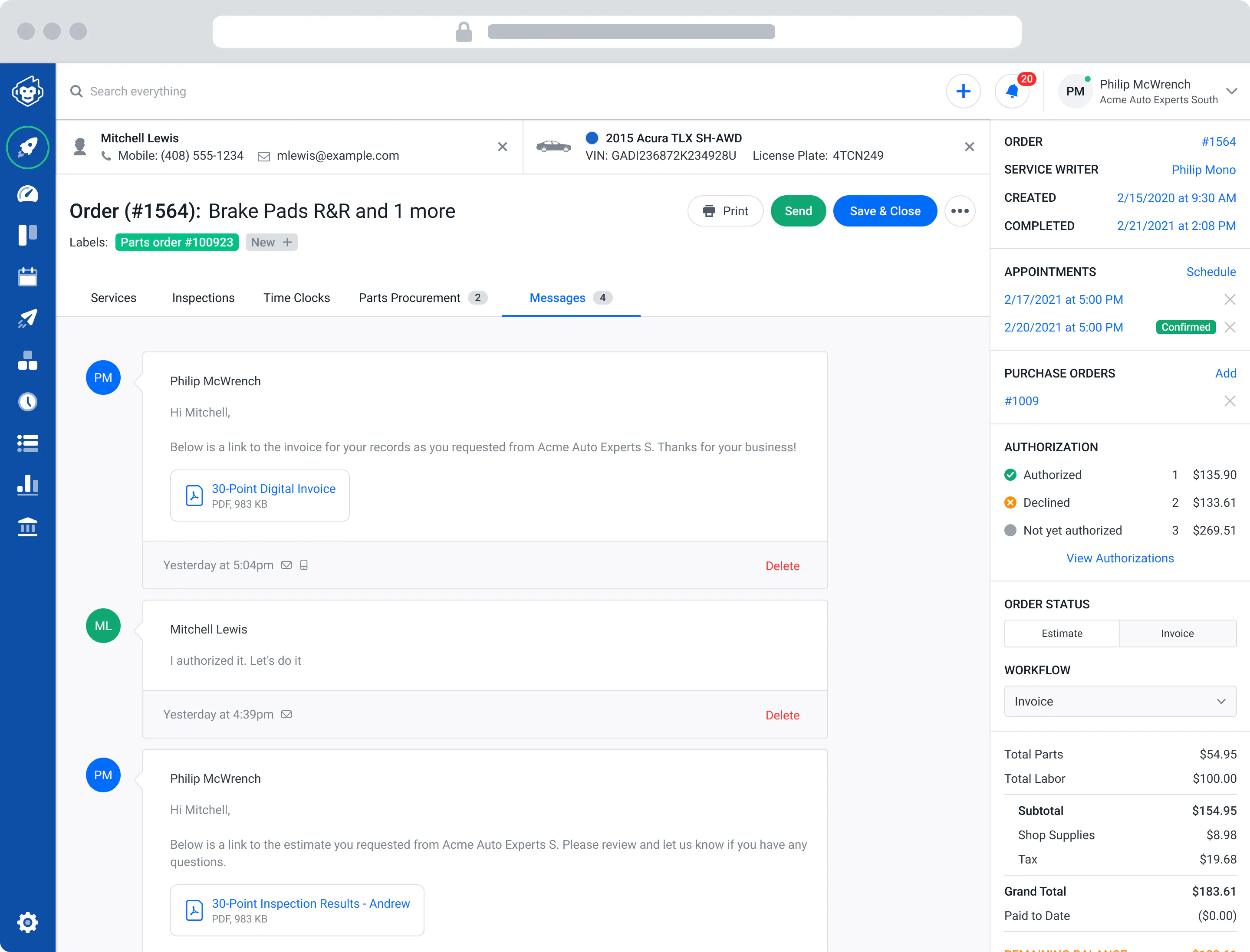 Stay Ahead of Gig Disruptions to Ensure Repeat Business
In most cases, gig disruptions have spoiled us with better convenience, transparency, and service. People want goods and services from businesses they trust that utilize technology to enrich their experiences and make them more convenient.
Stay ahead of a major gig disruption by embracing the technology and processes for your brick-and-mortar shop that the mobile auto services business, and many of your competitors, are already using.
Shopmonkey provides the platform and tools your automotive business needs to meet the changing expectations of today's consumers. Learn more about our auto repair software or schedule a Shopmonkey demo today.
Interested in our Enterprise offering? Request information here.