A Common Customer Dilemma for Auto Shops: Inaccurate Recollection of Past Services
If you've ever been behind the service counter in a repair shop, sooner or later you had this conversation with a customer: "Hey, got your car all checked out. Looks like you need a right front wheel bearing today." The customer replies, "You guys just replaced that at my last service, didn't you?" On your end of the phone line is awkward silence and the shuffling of papers while you search for any information regarding this customer's previous service appointments. We've all had it happen; it's incredibly uncomfortable and worse, potentially damaging to your shop's reputation. Keeping accurate track of repair records for your customers is a critical component to running a successful shop. It makes you appear more professional, gains the customer's trust, and helps save you from potentially-damaging negative reviews. 
Easily Log and Pull Up Vehicle Repair History
At Shopmonkey, we hear from shops all the time that they just don't have a good way to track their customers' repair histories. They tell us about the uncomfortable situations they've been in, and the amount of money they've lost doing warranty repairs they weren't actually responsible for. In Shopmonkey's shop management software, every repair you do is logged to the individual customer profile, and is easily searchable from our 'Search Everything' bar in the app. Being able to search quickly through repair history on the fly will make you look organized and professional.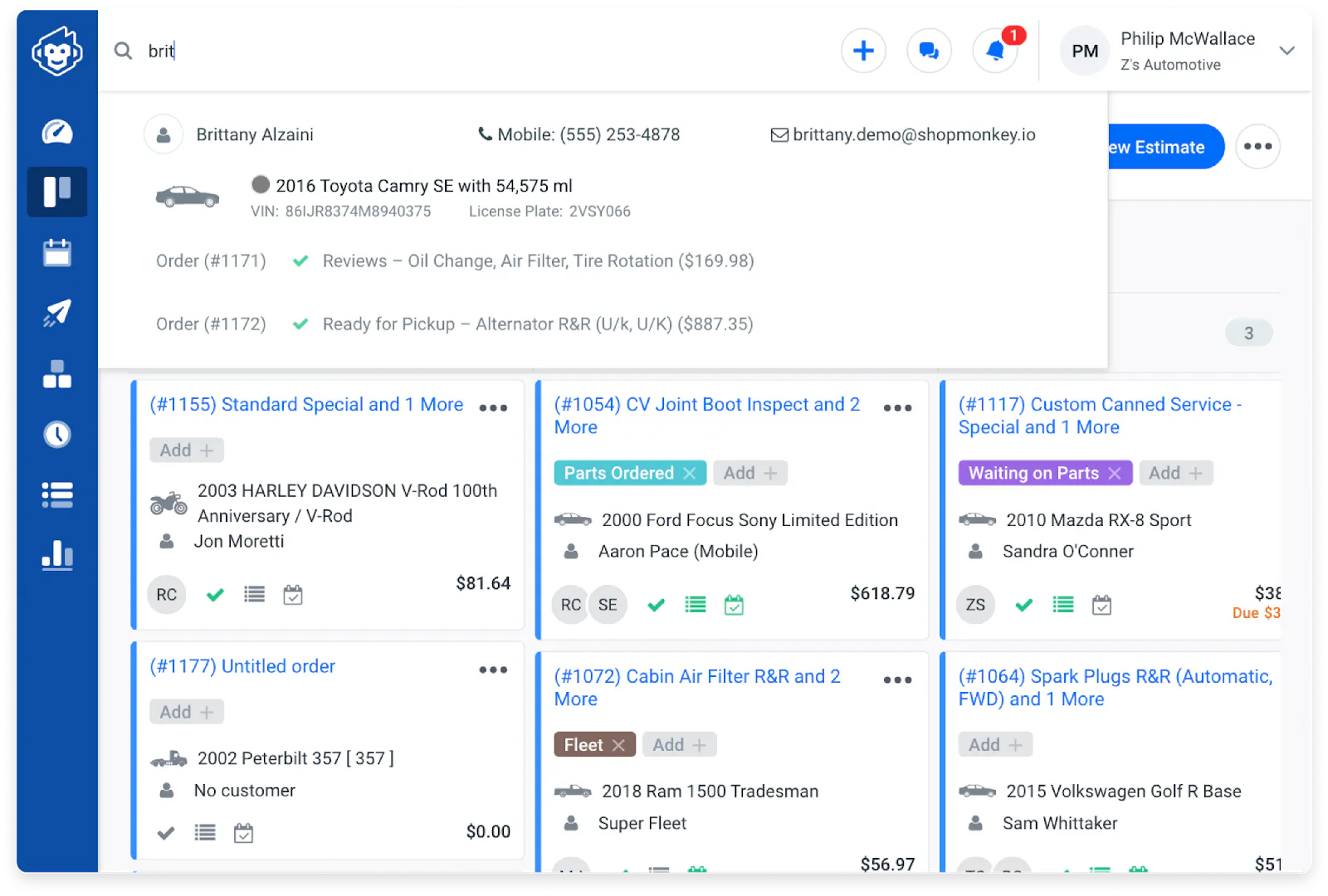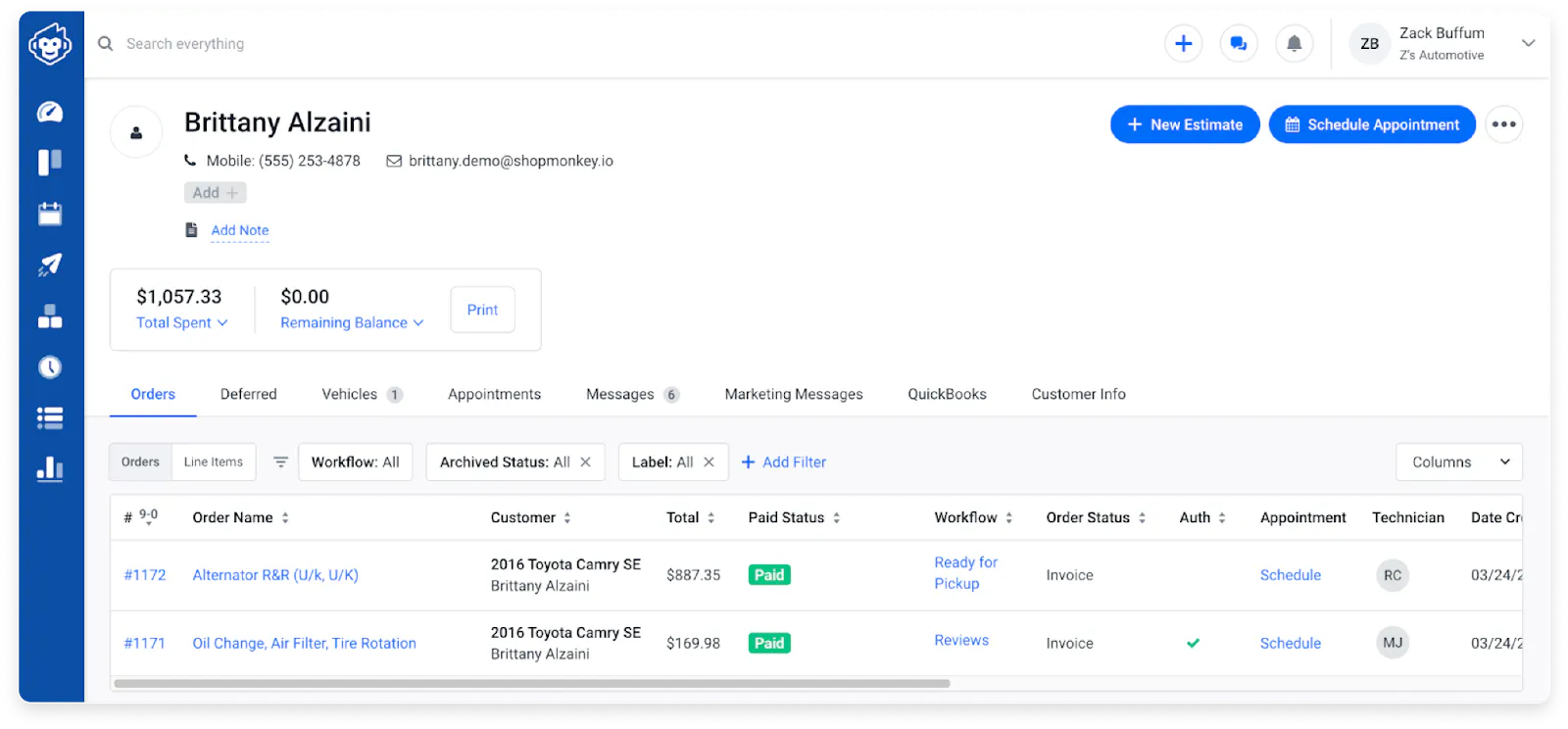 Gain Customers' Trust
With Shopmonkey, when someone says, "'You guys just replaced that at my last service, didn't you?" you can quickly and confidently reply, "Actually, we did the left rear wheel bearing, and this is a different repair. I'm happy to email you a copy of the prior invoice if you'd like."
Your customers will feel taken care of, valued, and happy to have such clear communication when it comes to their cars. With Shopmonkey, everything's transparent and available at the touch of a button, making it easy to keep track of customers' previous services.