Many people have a fear of being financially taken advantage of when they walk into an auto shop. 
Here is a real-life example for reference: One of your tech's notices that a vehicle being serviced needs new brake pads. You contact the customer and let them know that their brake pads should be replaced. The difficulty in this situation is that the vehicle came in for a service unrelated to brake pads, so the customer asks themselves, "Do I actually need new brake pads or is this shop trying to rip me off?"
How can you ease the customer's mind and help them feel confident in approving the service? For shops using Shopmonkey's auto repair software, the answer is: "by leveraging the digital inspection feature and sharing photos and videos to the customer."
Speed inspections, educate your customer, and build trust.
When you perform a digital vehicle inspection, not only does it streamline the inspection process in your auto repair workflow, but it shows the customer the exact areas of their vehicle that need attention.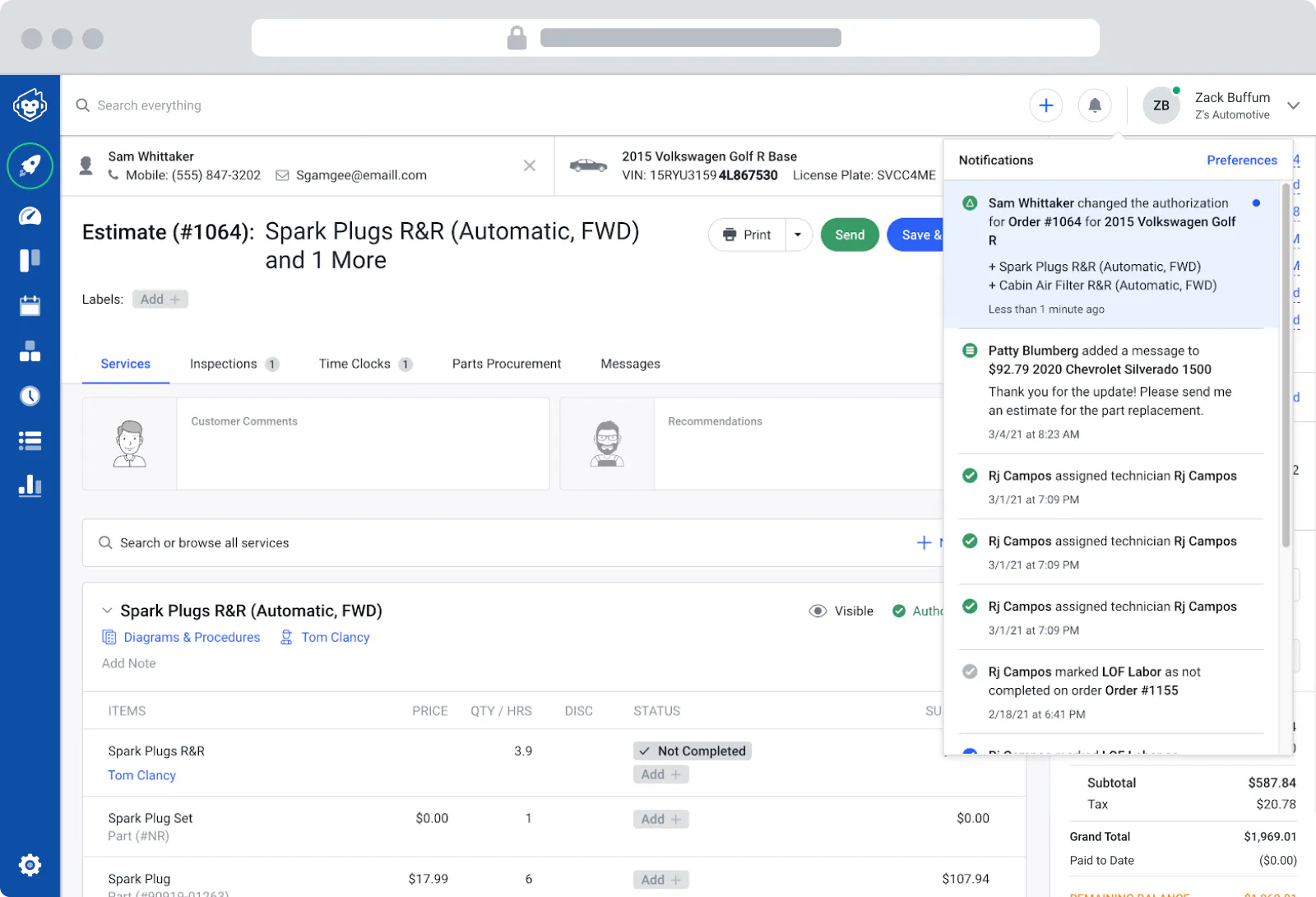 For example, think back to the customer who needs new brake pads. By attaching photos and/or video of the worn brake pads, the customer can visually see that their brake pads must be replaced.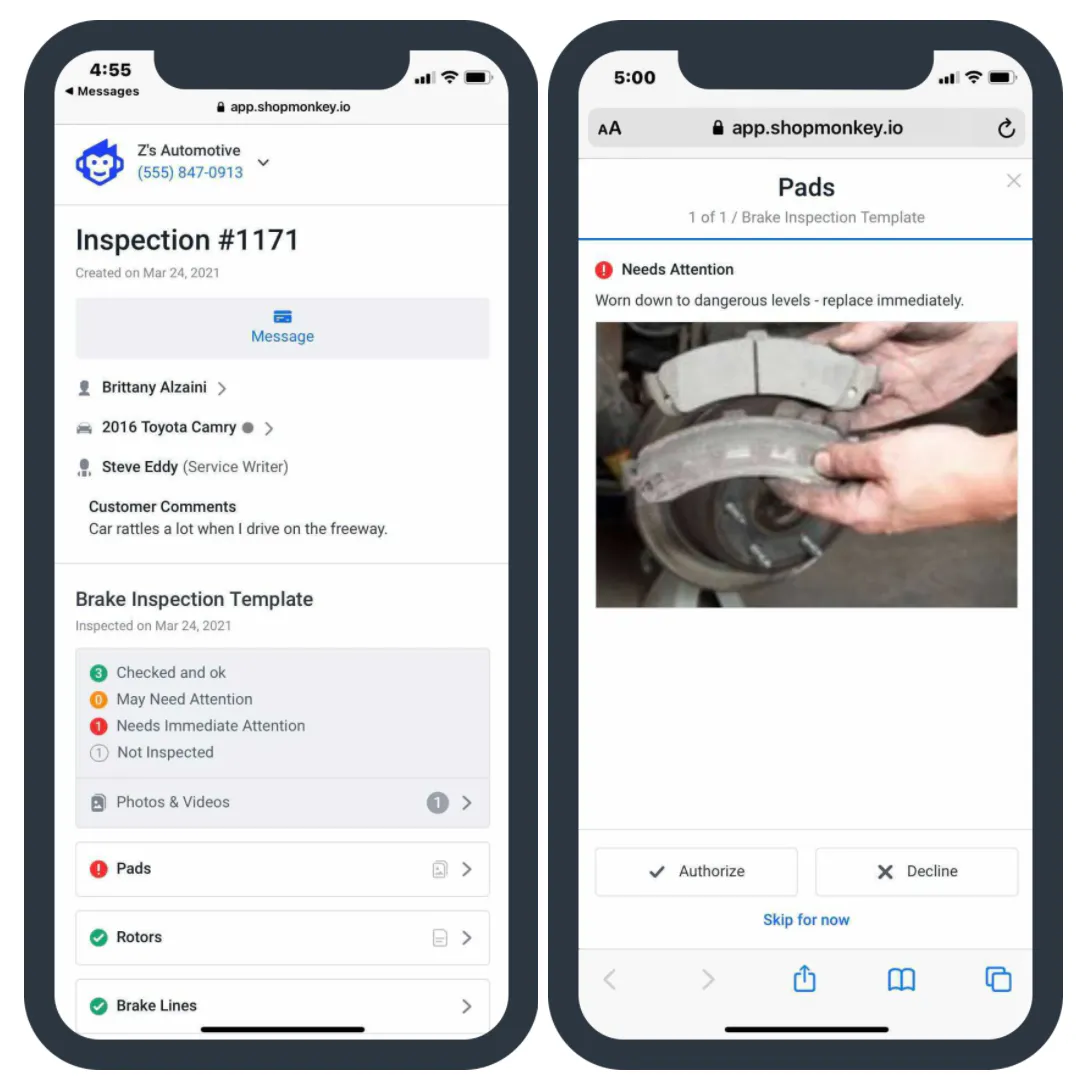 With actual images and videos of their vehicle, your customers can clearly understand why you are recommending a specific service. This helps them to make an informed and confident decision when they decide to approve or defer a recommended service. On top of that, it establishes trust with your auto shop. 
Being able to take pictures of needed repairs and send them via text/e-mail directly to the customer is one of our favorite features. Showing the customer what's actually wrong with their truck or trailer provides transparency and strengthens trust with our company.
Learn more about our all-in-one shop management software. Schedule a demo today.