Tint World® needed a franchise partner, not just new software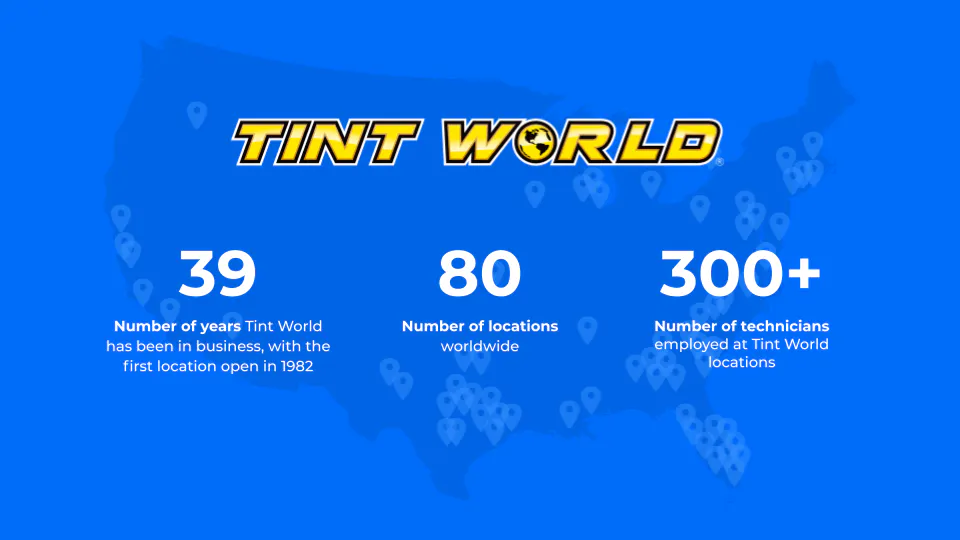 Ranked as the #1 automotive franchise by Entrepreneur Magazine, everyone here at Shopmonkey was thrilled when we began talking with Tint World® about taking their operations to the next level.
With over 80 franchise locations worldwide, it was no surprise when they asked about Shopmonkey's implementation speed and training time right off the bat.
When it comes to switching to a new shop management software, one of the most common concerns we hear from customers large and small is, "How long will it take to implement this and train my employees?" In the auto aftermarket industry, time is precious. When it takes too long to bring employees up to speed on new software, there is a risk of ultimately losing money.
It was also important to Tint World® that a new software partnership not lose momentum after a successful implementation. They wanted a partner with the ambition, ability, and commitment to grow with Tint World® long-term.
Tint World® and Shopmonkey — an unequivocally well-matched partnership
What struck the Tint World® leadership about Shopmonkey was not only the intuitive design and user interface, but more importantly, the level of confidence in our ability to execute on Tint World's® growing needs. They saw a partner that could scale with them, deliver on promises, and leverage modern technology to bring the data and insights that would effectively help Tint World® to drive growth with its franchisees. It was clear that Shopmonkey was a match, and our new partnership began.
Customer Success — ensuring a successful rollout, delivering high-value, and nurturing a long-term partnership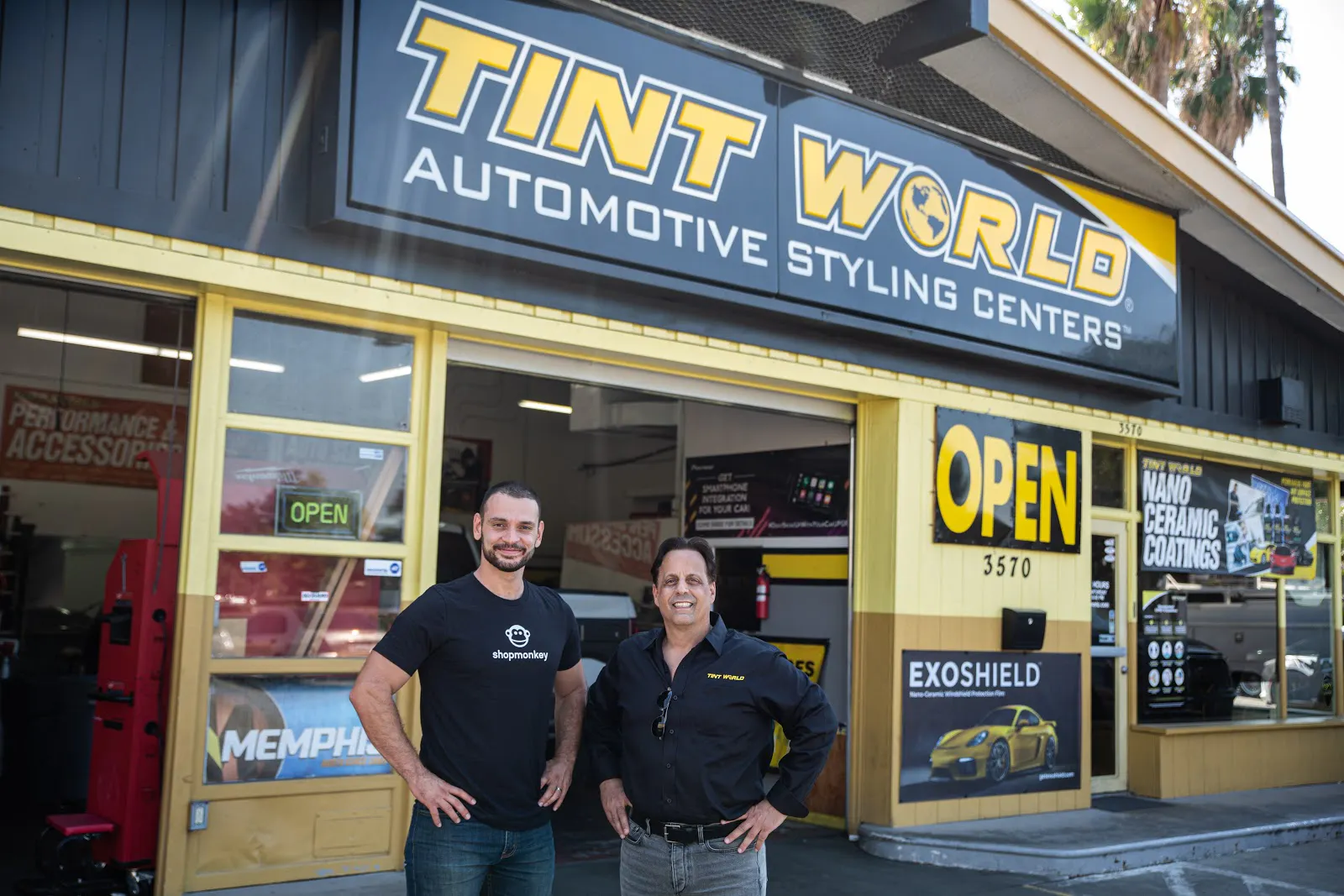 The process of discovery, launch-coordination, and go-live can have its fair share of complexities, but with a strong Customer Success team ready for action, a smooth and successful rollout can be achieved.
 At Shopmonkey, the goal of Customer Success is to ensure that every customer receives the full value of their investment once they subscribe. From onboarding, to feature training, to sharing best practices, to being an internal advocate — they work with customers big and small for the long haul.
A large-scale, enterprise engagement, like that of Tint World®, requires Customer Success to diligently coordinate efforts hand-in-hand with our Implementation, Data Migration, and Customer Training teams. In any launch, there's a balance between optimizing for quality, budget, and timeframe. With all of these factors in mind, we implemented a few foundational elements for the Tint World® rollout, which were pivotal in helping us mitigate risk and ensured a successful execution. 
3 Key components of successfully executing an enterprise-level rollout
Each enterprise-level rollout is unique, but these are the core components that Shopmonkey focuses on:
Adopt collaboration tools to expedite information flow
Both the enterprise customer and Shopmonkey teams must be kept updated with the up-to-the-minute status of all outstanding items — this is critical. Equally important is the selection of the communication tools that enable rapid information distribution and digestion. For Tint World®, we rolled out a real-time communications platform during the onset, which ensured fast communication and avoided the longer cycle time and limited visibility of emails. We also deployed a shared project plan to manage all the key franchise information, launch schedule, and specific software functionality requirements. This gave us a single source of truth that both companies relied upon.
Manage clear and consistent expectations
 Expectation management is a foundational part of Customer Success. Ultimately it's the job of Customer Success to represent the voice of the customer and internally advocate on their behalf. When faced with the reality of fixed resources and a finite product roadmap, we had to clearly articulate proper expectations to Tint World® all while accurately relaying their priorities and use cases to internal teams.
Identify challenges early and rapidly adjusting
Through any large-scale rollout, unforeseen challenges will inevitably arise. This is where good project management comes into play, both to allot time in the schedule to accommodate the unexpected and to have a team in place to quickly overcome any challenges. A key in mitigating any difficulties at the onset is going through a discovery process. This is where we conduct a thorough evaluation of the current shop workflow, corporate data requirements, and desired functionality unique to the enterprise we are onboarding. In the case of Tint World®, we decided to physically visit several of their locations. We watched one of their service managers write up an estimate, a technician work their craft installing a tint film on a sports car, and the clerk ringing up a customer. By taking the time for thorough discovery, we had an intimate understanding specific to Tint World® operations that we were then able to communicate to our Design and Product teams.
Tint World's experience
The best part of any completed rollout is hearing directly from our customers.
Overall, the transition to Shopmonkey was SO much smoother than previous large-scale implementations we've done in the past. We've received very positive feedback from all our franchises about Shopmonkey. Our teams have ramped up on the software much more quickly than we otherwise would have anticipated.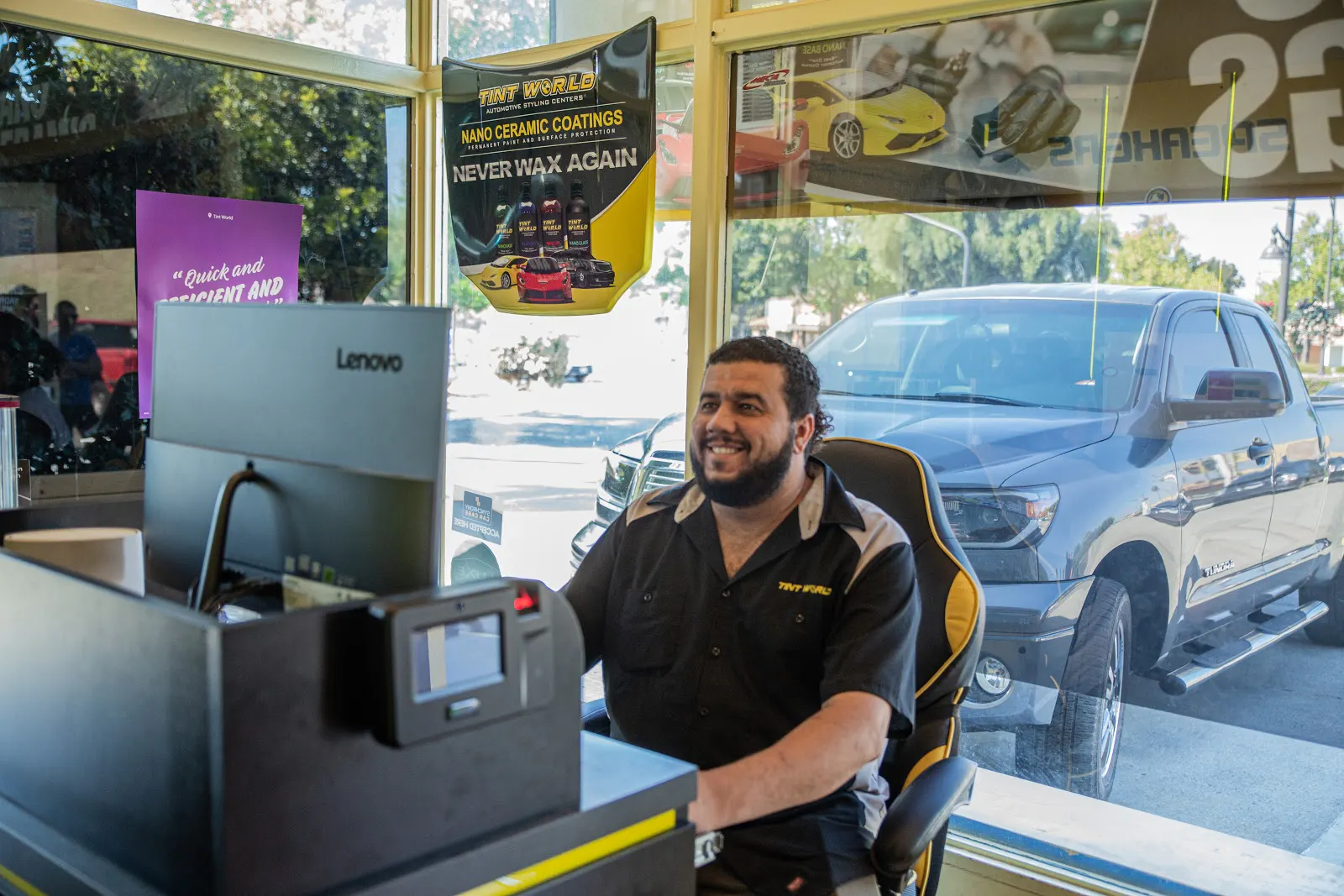 We are extremely proud of both our internal teams as well as the Tint World® leadership and Ops teams for this rollout. It's remarkable to think that it only took most shops a couple of days to master an entirely new shop management system. It speaks volumes about the many hours that went into user research, intuitive design, product/market analysis, engineering, and more, which ultimately manifested into the modern management platform that Shopmonkey is today.
We look forward to continuing a close partnership with Tint World®, where we are spurring each other's growth and leveraging modern technology to remain #1 in our respective crafts.
Interested in learning how your multi-location automotive service business can become our next success story? Let's chat! Click here to get in touch.