If only you could have seen the slew of GIFs and emojis that erupted on Slack when the announcement was shared that Forbes ranked Shopmokey as #4 on America's Best Startup Employers 2022 (and #1 in Business Products & Software Services!), you would have thought we had all won the lottery.
For those new to Shopmonkey, the light-hearted nature of the company is visible in the most unexpected aspects of the day: air horns at all-hands meetings, Slack channels littered with GIFs, and custom labels on bottles of tequila and bourbon. Oh, and how could we forget Zoom dance parties before weekly trainings – where only the bravest turn on their camera to showcase their moves. Once you spend time with the people who make up our team, you'll see that the culture and work experience we all bring to the table is at the heart of what makes Shopmonkey recognized as the fourth-best in the nation.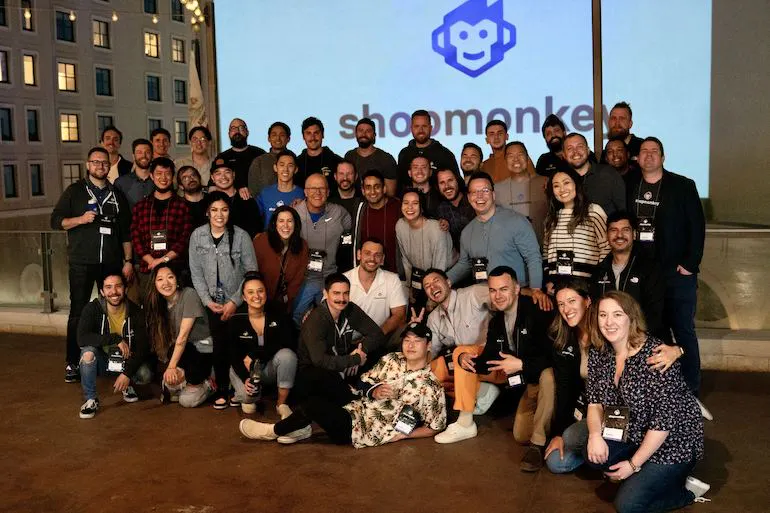 We are more than what we do.
In corporate America, there's a common 24/7 "grind mentality" that's just not healthy for employees. Shopmonkey believes that when it comes to maintaining a healthy work-life balance, the only thing that's grinding should be the coffee beans that fuel your morning meetings. We absolutely believe in working very very hard – that we must always maintain a hungry attitude towards doing our best work day in and day out – but we also believe that working super hard should not lead to burnout. By offering unlimited vacation days, flexible remote working options, and mental health days, Shopmonkey strives to treat its employees as whole people – people with families, needs, and a life outside of work.
We also think it's important to provide space to learn about your coworkers and their journeys. We often bring leaders from our community to speak and give our colleagues a safe space to talk openly about their experiences and culture. We encourage everyone to be their authentic selves, even when they're at work, by having dedicated Slack channels for people to connect about everyday topics. The parent Slack channel highlights the positive (and maybe not so positive moments) of parenting. There's an infinite supply of pictures in the pet channel, making the only negative aspect of the channel the inability to "boop" their cute noses (pssst–Slack! Maybe a new feature?) There's a channel to discuss whatever show you're currently binge-watching, share your daily Wordle score, and even one for green thumbs (and those just trying to keep their plants alive). Shopmonkey has become a place where people feel valued as a person, not as worker bees.
We'd also be remiss, during this attack on their country, to not mention the 30% of our team who live in Ukraine. When tensions were rising, we offered them support in relocating, and we continue to be in close contact to do everything we can to ensure the safety of them and their families. We are constantly in awe of their dedication to Shopmonkey, and would not be the team we are without them.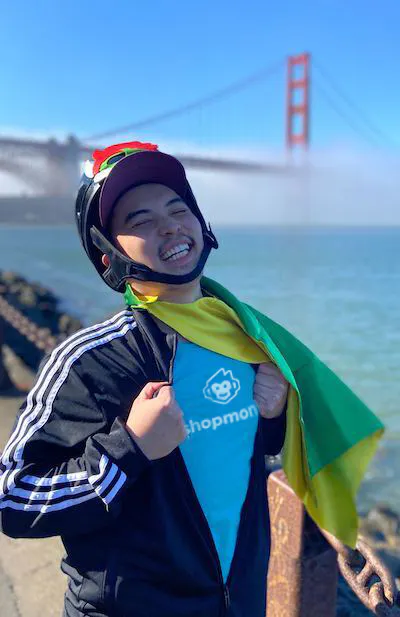 Our customers are an extension of our culture.
By caring for yourself and your coworkers, there's an understanding that the customers are an extension of the care and culture of the business. Our stellar customer service team has created a safe place for shop owners to reach out for help without the fear of judgment or being talked down to. Through GIFs and jokes, the support team has the warm, inviting feel of a coffee shop on a cold winter morning, instead of the headache of being in a dreary DMV for hours just to be told you don't have the right paperwork. By putting an emphasis on the relationship with our customers, our teams genuinely care about the people we serve – and by extension, their businesses. There's an importance to building relationships with those we serve by listening to their needs and wants for our platform, allowing them to take the driver's seat when it comes to the next steps in building our product. 
We believe in being grateful and paying it forward.
In a world where profits over people seem to be the norm, our founder Ashot Iskandarian and his wife Annie have made it their personal mission to serve those around them, and founded a non-profit called Maintenance for Moms at the same time that Shopmonkey was birthed.  Maintenance for Moms offers free car repairs to single mothers in need. But it's not just about getting these women back on the road – it's about empowering them to grow, thrive, and feel the love of their community by finding them counseling, housing, tutoring for their kids and more. Shopmonkey has seen Ashot and Annie's infectious heart of service transferred to the broader Shopmonkey team, and you will often find our U.S. employees helping these single mothers through workshops, backpack drives, toy drives, free car wash days, and more. And it doesn't stop there – our team in Ukraine has planted trees, volunteered at animal shelters, and assembled boxes full of baby supplies for new mothers. They continue the Shopmonkey culture of service halfway across the globe.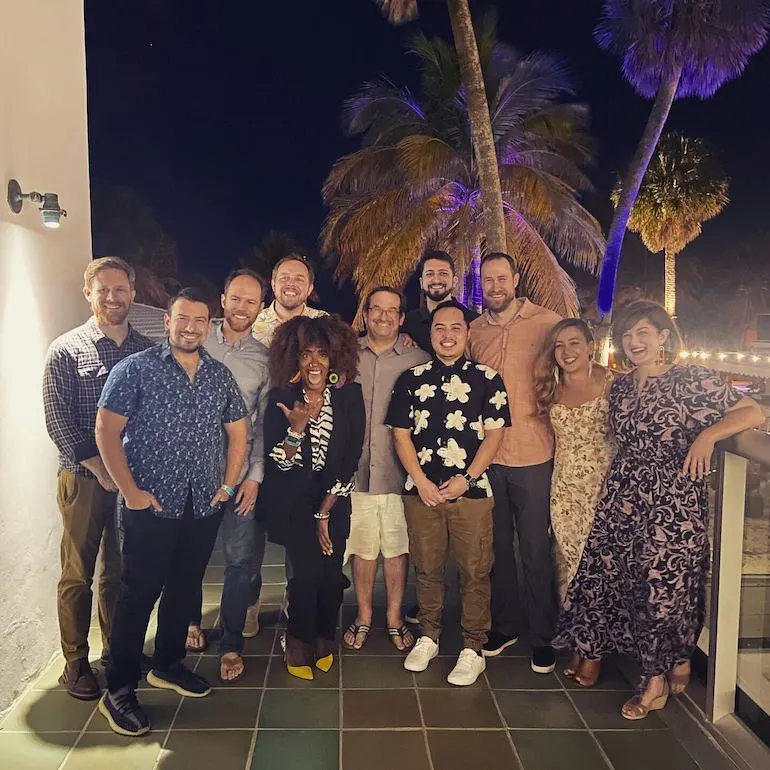 When one of us succeeds, we all succeed.
While we're always looking to add a little joy to the workday, it's not all fun and games here at Shopmonkey. This is a company where you can really grow, with managers and supervisors who will always be in your corner, rooting for you on every step of your professional journey. We seek out folks who truly love what they do and are passionate about it and then try to create a space for them to shine. Through hands-on training, one-on-one meetings, honest and constructive performance reviews, and team-building exercises, employees are given all the tools they need to get their careers into the fast lane. 
Who we hire: Hungry, humble, smart people.
Back in 2016 when our founder, Ashot, started Shopmonkey in a coffee shop, he knew he'd need "hungry, humble, and smart" people to turn his vision of a modern auto-shop software into reality. Looks like he found some. Maybe you're next? 
Now, if you'll excuse us, we need to put on our fanciest sweatpants, pick our best Zoom backgrounds, and celebrate all we've been able to accomplish as a startup.