Running an auto shop can be an extremely rewarding job. You have the opportunity to engage with customers in your community, build relationships with your team, and, if all goes well, build a business that can last generations. But all these benefits don't come without some risk.
When we speak with auto shop owners, one of the risks that comes up time and time again is having to go through lengthy disputes with customers or credit card companies over payment for work you've already completed. Whatever the cause, without evidence that your customer agreed to pay a specific amount, you're going to have difficulty getting paid.
Here's where our new tool, E-signatures, comes in handy. By collecting an electronic signature from customers on each of your estimates, you have a digital paper trail that helps you prove that your customer understood your estimate and that they agreed to pay for your hard work. Your customers' auto repair estimates and E-signatures are automatically stored in Shopmonkey to easily reference at any time, avoiding the hassle and cost of additional software and new workflows.
See how our E-signatures tool for Shopmonkey can help protect your business!
A Convenient Customer Experience
When your customer receives an estimate, you'll impress them with a thoroughly modern E-signatures experience. They'll have the option of using their finger or mouse to 'sign' the estimate or typing in their name.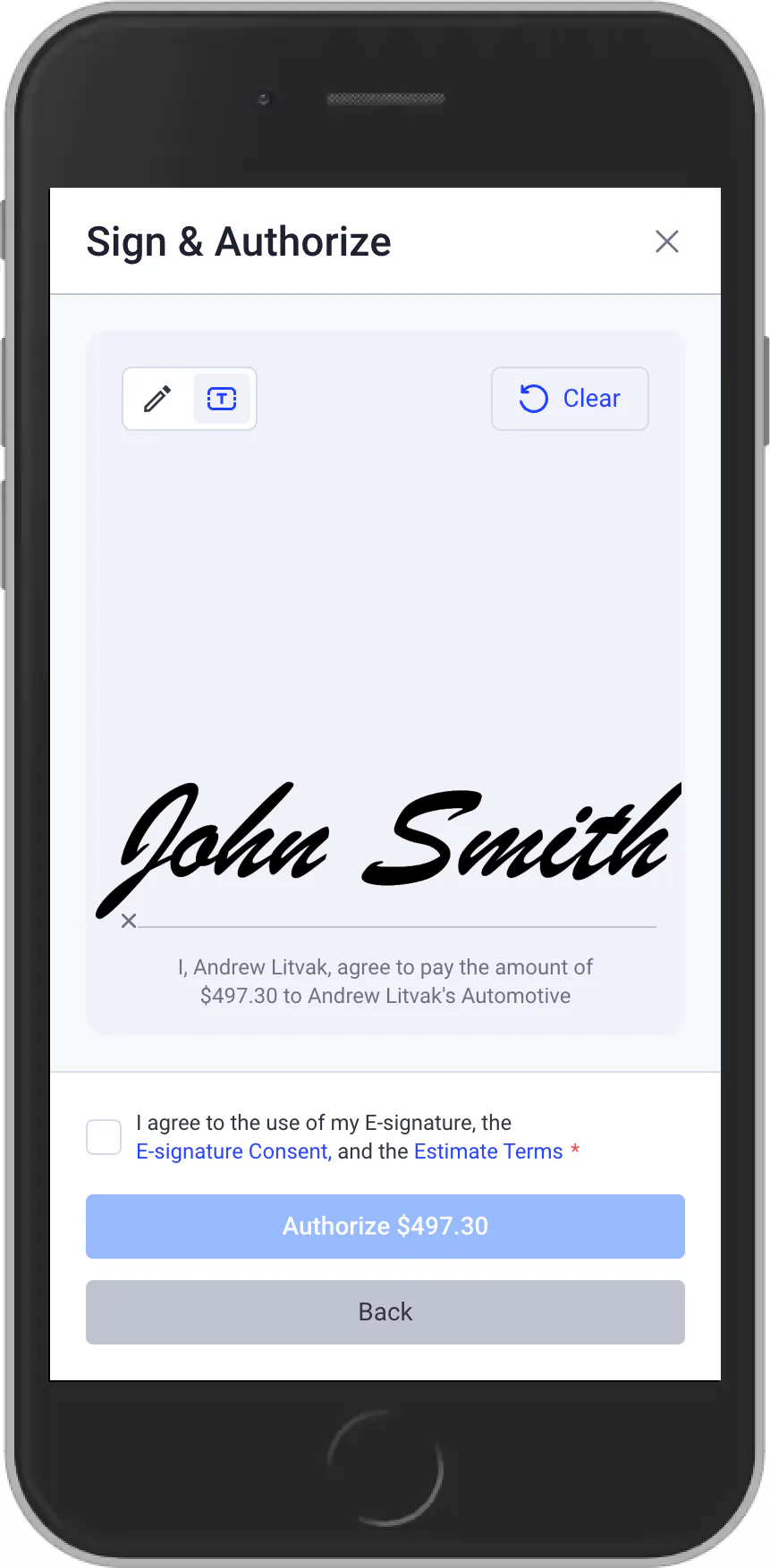 Once the customer confirms their authorization, they'll be presented with a success message and can even view their signature on a PDF version of their estimate!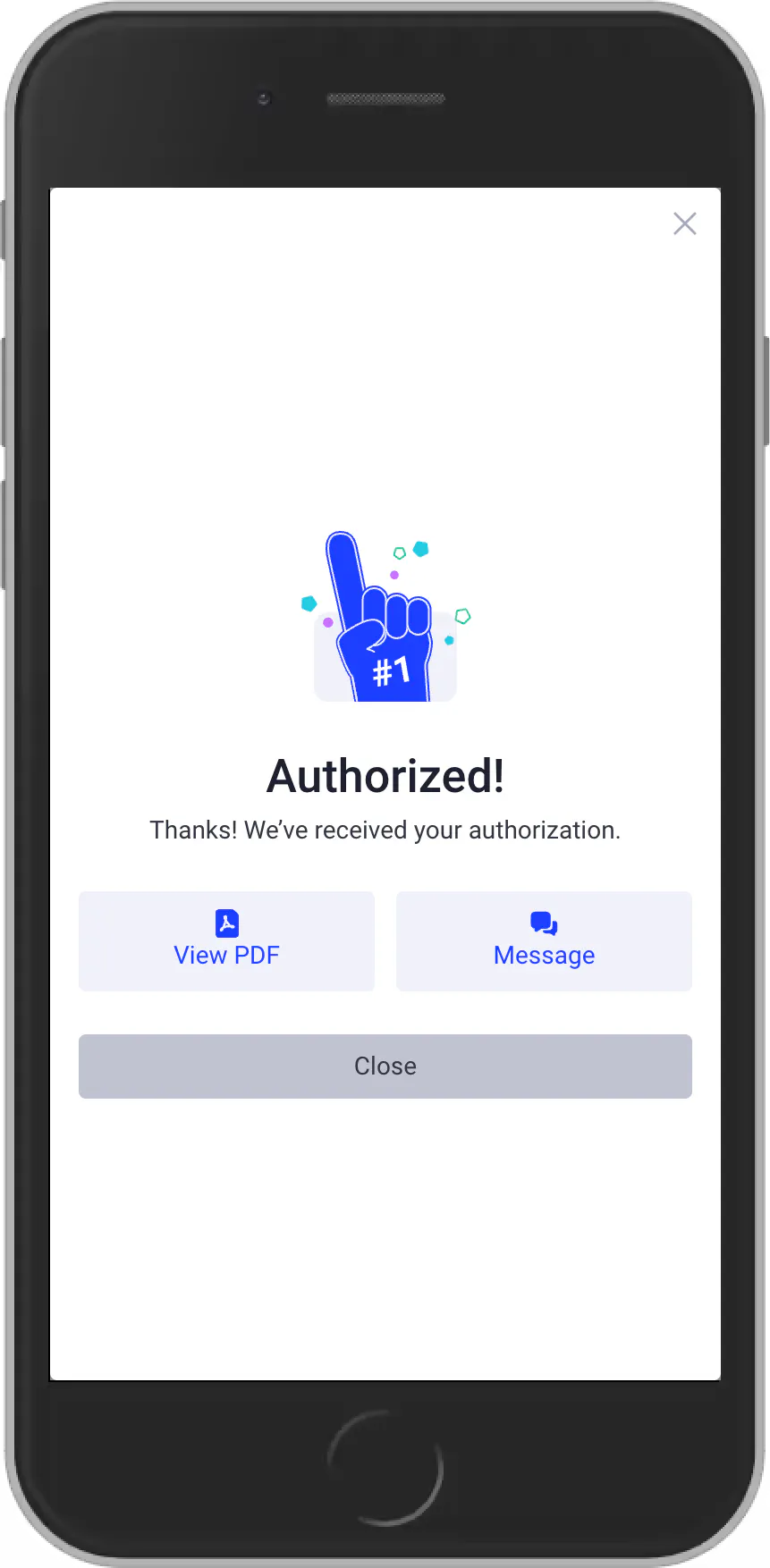 Simple For Your Employees
Requesting an E-signature is simple and baked right into your standard Shopmonkey auto shop workflow software. Once enabled, you'll have a new "Request E-signature" option each time you send an estimate to your customers.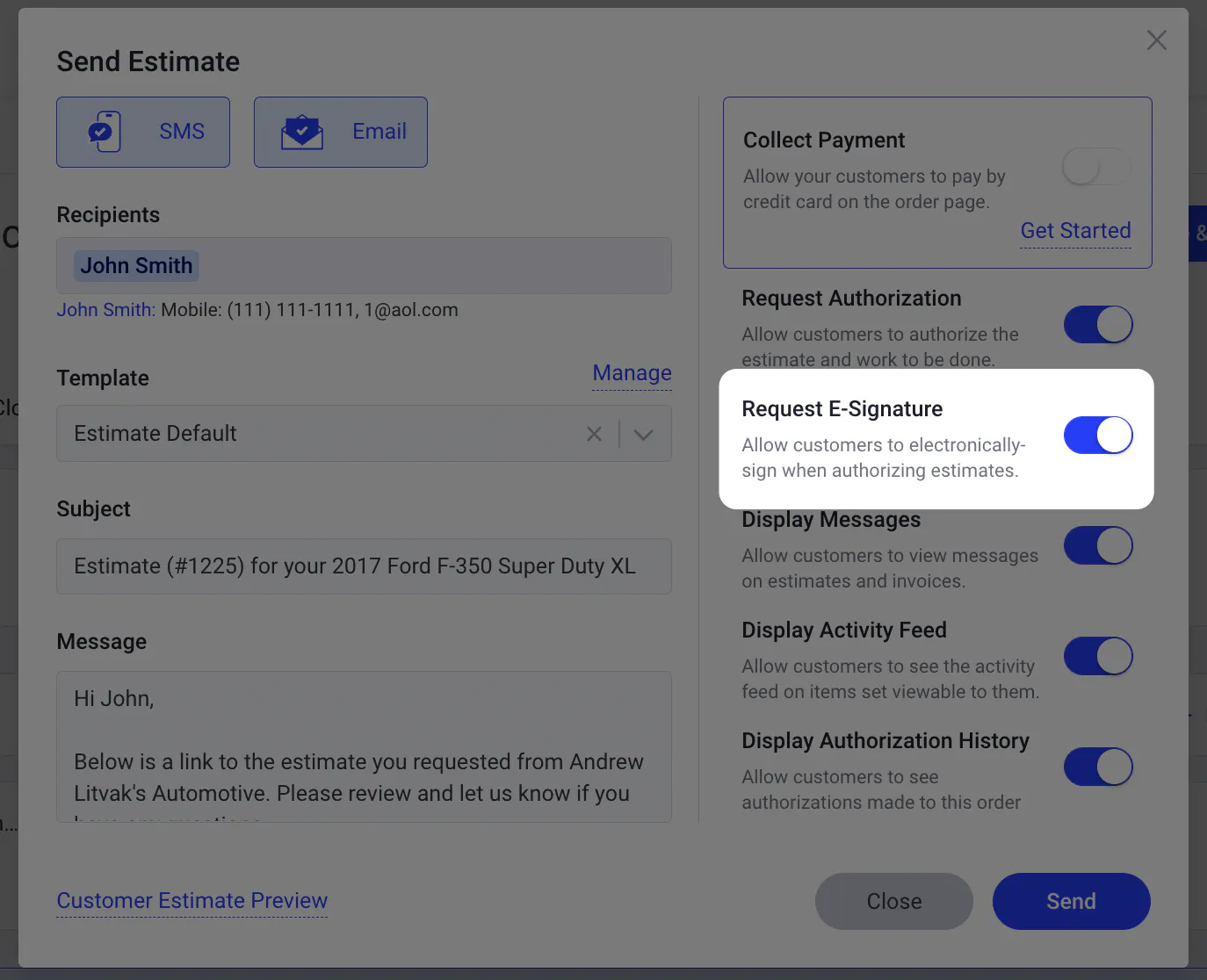 We've also included settings to help streamline this process even further. You can decide if E-signatures should be used by default the first time you send an estimate for authorization or every time you send an estimate for authorization.

Automatic Paper Trails
With Shopmonkey's E-signatures tool, you won't have to worry about saving copies of your estimates to a hard drive or cloud storage – we'll automatically save every version of these records (with signatures) right to the specific work order.
Ready to see how simple it is to set up?
Already a Shopmonkey user? E-signatures is easy to set up and available as an add-on for our Clever Plan, and already included in our Genius Plan! Talk to your shop's super admin to upgrade and let us know if you have any questions about launching this exciting new tool. You can also check out our E-signatures help article here.
And if you're not a current Shopmonkey client but want to see our new E-signatures in action, sign up for a demo today! You'll be able to check out all of our other cool features as well, and find out how Shopmonkey can help your shop grow!